From more specialized high performance products for outstanding anticorrosive protection, heat resistance and surface tolerance, to our everyday easy to use, easy to apply Interstores touch up coatings, our comprehensive Seastores range is designed to protect, maintain and enhance your image.
Cosmetic Finishes
 
Our cosmetic finishes are designed to enhance operator image:
 
- Single pack high gloss durable alkyd finish
 
- Versatile, fast drying single pack acrylic finish
 
- Hard wearing, high gloss epoxy finish providing chemical resistance
 
- High performance, high gloss acrylic polyurethane for excellent durability and long term recoatability
 
Primers
 
Our wide range of primers are designed to protect your vessels from abrasion and corrosion.
 
For high traffic and cargo carrying spaces:
 
- Economical surface tolerant, multipurpose epoxy primer/finish
 
To prime hand-prepared steel:
 
- Quick drying, surface tolerant multi-purpose single pack primer
 
For damp surfaces and hard to reach areas:
 
- Surface tolerant high performing epoxy anticorrosive
 
For long term corrosion protection:
 
- Abrasion resistant, aluminium pure epoxy anticorrosive
 
- Crew friendly, surface tolerant, pure epoxy anticorrosive
 
Heat Resistant Coatings
 
Specialty coatings that can weather surfaces and environments with high temperature.
 
- Light reflective, high temperature resistant (up to 240 degrees Celsius) primer/finish
 
- Light reflective, high temperature (up to 540 degrees Celsius)resistant coating
 
High efficiency solutions
 
Our interstores range is designed for easy brush and roller application, supported by superb supply services.
 
Complementing our seastores package, our new Interstores range is designed to keep OBM SIMPLE. The new range reduces complexity on board, is compatible with all existing coatings systems and is easy to apply.
 
This range forms part of our new streamlined 'port and product offer', which ensures Interstores are available in the world's major ports - keeping lead times to a minimum.
 
Specifically designed for ease of use, Interstores products are suitable for application by brush and roller and can be applied directly over a wide range of existing product. Find out more about Interstores Polyurethane, Interstores Alkyd, and Interstores Epoxy Primer here.
 
- One part alkyd primer
- Suitable for all substrates above the waterline
- Specially formulated for brush and roller application
- Available in 3 colours (white, red, grey)
 
- One part glossy finish
- Suitable for all substrates above the waterline
- Specifically formulated for flawless roller and brush application
- Easily re-coatable
- Available in 6 colours (white, black, red, signal green, storm grey, surf grey)
 
- Two pack glossy finish
- Suitable for use on topsides, external decks and superstructures
- Good durability. Can be re-coated time and time again
- Available in 6 colours (white, black, red, signal green, storm grey, surf grey)
 
- Fast drying (2 hours touch dry) - more efficient for repair
- Good opacity
- Good brush and roller application properties
- Ideal for use in high traffic areas
- Available in 3 colours (red, signal green, storm grey)
 
Ordering
Whether you order by phone, email or online transaction through the maritime e-procurement portal ShipServ, our customer service team take pride in delivering a consistent service, globally.
 
In addition, our specialist seastores account teams will analyse your purchasing history, trading routes and schedule to create a plan of the most economic pick up locations and lead times tailored to your needs, to help optimise your seastores inventory.
 
Global Network


Unrivalled global network
With more than 165 stock points and over 500 delivery points in key ports all over the world, you can rely on us to deliver your seastores products, exactly when and where you need them.
In stock when you need it
Trading patterns can be unpredictable, extensive port coverage is vital to maintain efficient vessel operation, As the largest marine coatings supplier in the world, we have an unrivalled global network to ensure that the right products are in the right place, at the right time.
*For the full list of ports, contact your local sales representative.
Colour Matters
 
Colour is an integral part of your brand identity, it makes your vessel or fleet, unique and instantly recognizable.
Our 21 shade and 100 shade colour cards, along with our advanced colour system, Chromascan, will help you in selecting the right colour for your vessel.
Chromascan
With our advanced colour system, Chromascan, we can match your in-house colour exactly. With over 200 Chromascan centres worldwide, we aim to dispatch customized colours within 48 hours to where you need them.*
*Within 48 hours of our colour laboratories receiving any necessary sample(s) and depending on customer location relative to the warehouse/distributor.
Colour Cards
Use our 21 shade and 100 shade colour cards to pick the right colour for your vessel.
 
Value-added Services
 
Like any good show where a lot of behind-scene work takes place before the final presentation, onboard maintenance is never as simple as just a can of paint. A host of considerations and work must go into the work from start to finish, and often not without unfavorable surprises. (Surprises? Then you could certainly benefit from our OBM Training Course.)
To serve you better, we have devised a variety of control measures and tools that will help you correctly maintain your fleet while on board, and do so effortlessly. Please take a look at a few examples of the services we have prepared for you.
 
Marine OBM Training Package
 
The new Marine OBM training package features "Painting and Surfaces", an interactive training tool for onboard maintenance of coatings. This solution has been developed in partnership with Marlins.
Contact one of our representatives today for more info.
 
OBM Painting Guidelines
 
Download our OBM Painting Guidelines, which provide information on planning and carrying out onboard maintenance efficiently and safely, whether at sea or in port.
 
Paint system advice
 
Our paint experts will be able to physically go onboard your vessel, and help recommend the most suitable paint systems, saving you the hassle of determining what paint to use.
These are just a few examples of what we can offer. Please contact one of our sales representative today to find out more ways we can help make your onboard maintenance an easy and effective experience.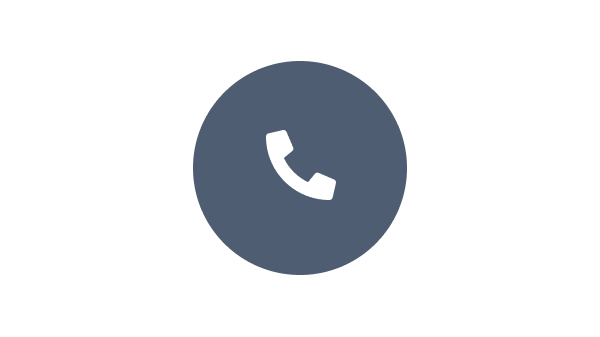 Speak with one of our experts to discuss how we can get the best results for your area of application.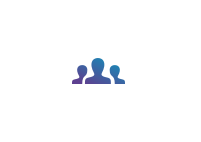 We have a team of experts who understands your business and objectives.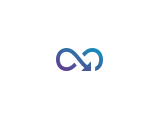 Benefit from our continuous innovation and scientific expertise.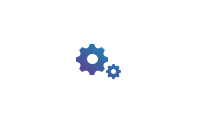 Our coating advisors all around the world assist you with your technical support and questions.
Fetching the data, please wait...