AkzoNobel has played an influential role in the development of all parts of the new ISO 19030 standard which was launched in November 2016. In particular ISO 19030 Part 3 that is founded on a tiered system of potential methods for monitoring hull performance, including noon report data collection.
The ISO 19030 standard consolidates the latest academic and industry knowledge regarding a standardised method to measure the performance of a vessel through the water. As a global standard, ship owners and other interested stakeholders can now apply this for measuring hull performance of their vessels.
Intertrac Vision, AkzoNobel's patented big data consultancy tool, the only system in the industry that predicts performance, is also ISO 19030 compliant. By applying the new ISO-standard you are guaranteed to receive an objective assessment of the incremental benefits of the various antifouling coatings technologies in the industry together with how much emission savings and carbon credits can be generated.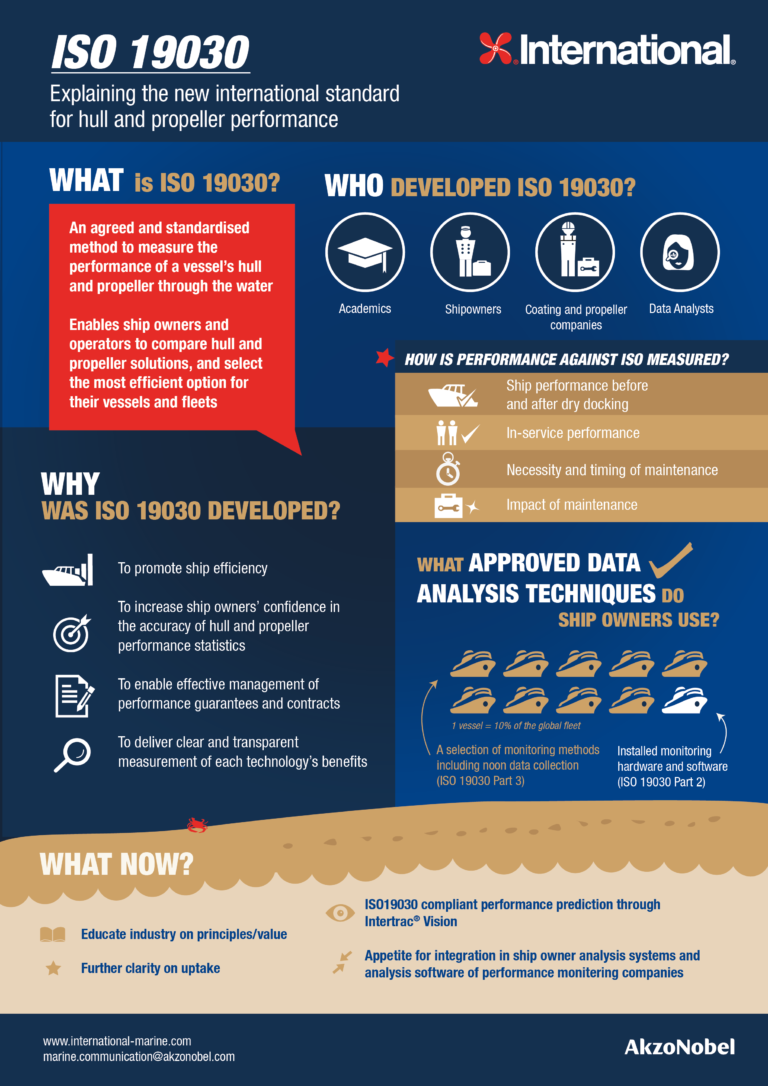 In several customer meetings recently, I was asked "Can you explain the ISO-standard for us? What does it mean for us?"  Keeping this is mind, we have developed a simple infographic which presents a straightforward overview of the new standard in an easy to understand visual. This will help anyone who wants to understand in simple terms what this standard is all about. The detailed infographic can be viewed/downloaded here we hope you find this useful. We are always happy to answer any of your questions on ISO 19030 or any other marine coatings related queries.
Chris Birkert, Marine Segment Manager