There are few buoyant sectors in shipping at present, but cruise business is on a roll. There are now a record number of cruise ships on order with a total contract value of close to $50bn, and an existing fleet that is now larger than it has ever been.
AkzoNobel, supplier of the International® brand of marine coatings, has been active in the cruise sector for many years and its premium products have been widely adopted by various cruise brands. Cruise operators are data-driven and AkzoNobel is the only marine coatings company so far to offer predictive guidance on coating performance based on big data, an individual ship's operating profile, her geographical location, and antifouling type through Intertrac Vision.
 
Dedicated teams
 
"Cruise market is very important to us; we know the excellent performance of Intercept 8500 LPP and the predictive analysis from Intertrac Vision affords us a unique offering," explains John Mangano, AkzoNobel's Regional Marketing Manager for North & South America.
"Cruise operators are well ahead of the commercial shipping market in their real-time monitoring capabilities," he continues, "and most recently built cruise vessels have sensors from top to bottom. Many cruise lines have now set up dedicated fuel management teams to monitor vessels' performance in addition to tracking where every tonne of fuel is used on board ship in real time. Our hull performance specialists in Felling UK are liaising with them on the data."
Apart from the potential offered by one of shipping's only upbeat markets, Mangano is clearly very excited about AkzoNobel's premium antifouling coating, Intercept 8500 LPP, which he believes holds great promise for cruise operators. He refers to one unique benefit – the combination of this highly effective coating and Intertrac Vision which enables coating specs to be tailored to cruise clients' ship-specific requirements.


Predictable performance
 
Intercept 8500 LPP is AkzoNobel's premium antifouling coating. LPP stands for "linear polishing polymer" whereby a carefully formulated balance between polymer and biocide mirrors both the efficiency and linear polishing rate for which tributyltin-based products were favoured before they were banned.
"AkzoNobel was actually the first marine coatings company to stop using TBT coatings but they were popular because they polished at a predictable and linear rate over time," Mangano explains. "Since they were banned, cruise companies have not been able to find a biocide-based product which provides constant performance over a drydocking cycle because none of the replacement technologies offered this consistent linear polishing."
"Now, though, the unique combination of our patented Lubyon polymer technology, the self-polishing copolymer silyl methacrylate, and biocide components copper oxide and copper pyrithione are producing spectacular results for various ship types trading in regions with different fouling risks. Applications so far in the cruise sector are proving very successful. We are confident that Intercept 8500 LPP will not disappoint our cruise customers!" Mangano adds.
Predictable performance is particularly important for cruise operators whose ships operate on schedules which are accurate to within a few minutes. Depending on a ship's operating profile, cruise operators may choose shorter or longer drydocking schedules, but Intercept 8500 LPP can be tailored to meet ship-specific requirements whilst still maintaining the same linear polishing rate.
However, Mangano draws attention to other benefits too. He explains that the coating offers outstanding performance for ships with relatively low activity in high-risk fouling areas. In the Caribbean, for example, cruise ships may hop from island to island, on relatively short voyages and with lengthy periods at anchor or on berth. The coating's antifouling properties work equally well whether a cruise vessel is stationary or under way.
 
Less resistance
 
Then there is the nature of the coating itself. Intercept 8500 LPP is extremely smooth and in some of the first applications has shown surface roughness measurements of 46 microns, 67 microns and 89 microns as compared with other products sold in this sector which are in the 90-100 microns range. Since hull roughness is a direct determinant of a ship's skin friction resistance, Mangano points out, it is clear that a smoother hull is a benefit.
In fact, in an internal experiment, AkzoNobel's analysts discovered that Intercept 8500 LPP, applied to a cruise ship's hull in waters with a high fouling risk, required 2% less power than the company's other antifouling – Intersmooth 7460HS SPC. Mangano reveals that in a cost benefit analysis based on bunker fuel at $350/tonne, applying Intercept 8500 LPP gave a payback time of 20 months and a reduction in carbon dioxide emissions of 10,000 tonnes over five years.
So far, AkzoNobel has notched up a series of successes in the maintenance and repair sector, with projects successfully completed for leading cruise lines including Princess Cruises on the Regal Princess and Costa Crociere for its Costa Luminosa and Costa Serena. In addition, Aida cruises has selected Intercept 8500 LPP on the Aida Vita.
"It's only a matter of time until the cruise market fully realises the benefits of Intercept 8500 LPP," Mangano declares.
For more information on Intercept 8500 LPP, visit https://www.international-marine.com/in-focus/intercept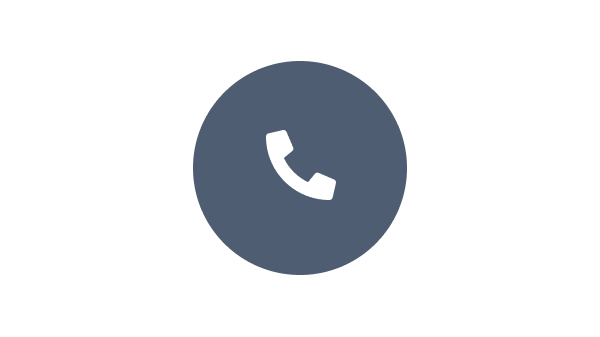 Speak with one of our experts to discuss how we can get the best results for your area of application.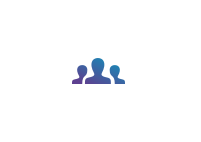 We have a team of experts who understands your business and objectives.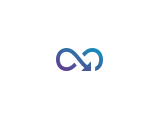 Benefit from our continuous innovation and scientific expertise.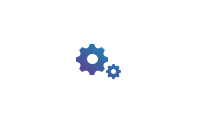 Our coating advisors all around the world assist you with your technical support and questions.
Fetching the data, please wait...